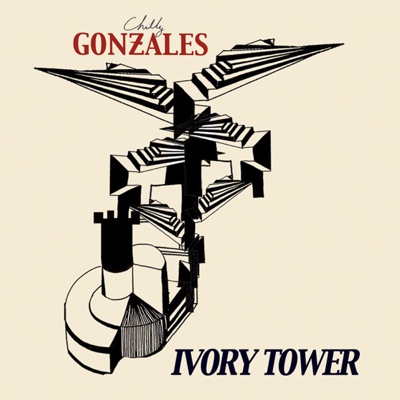 Not a world or atmosphere where intellectuals engage in pursuits that are disconnected from the practical concerns of everyday life, but the fun, piano-riddled force of 'Chilly' Gonzales.
Gonzales' single "Never Stop" was released in April 2010. It was his first release under the label Phantasy Sound, founded by Erol Alkan. This single was released under the name 'Chilly' Gonzales. Chilly made a remix of Boys Noize & Erol Alkan's single "Waves" as a B-Side entitled "Chilly Gonzales' Piano Remake". Boys Noize Records has released two other singles for Gonzalez, "I am Europe" and "Knight Moves" in August 2010. "Ivory Tower" produced by Boys Noize was independently released by Chilly himself in August 2010.
I Am Europe - Chilly Gonzales
♥
♥
♥
Knight Moves - Chilly Gonzales
Never Stop (Rap Mix) - Chilly Gonzales
♥
♥
♥
♥
♥
♥
Packing edit from Erol Alkan on 'Never Stop', 'I Am Europe' remixed by BNR's very own Djedjotronic, and 'Chilly's paino remake of Waves!
Never Stop (Erol Alkan Rework) - Chilly Gonzales
♥
♥
♥
♥
I Am Europe (Djedjotronic Remix) - Chilly Gonzales
Waves (Chilly Gonzales Piano Remake) - Boys Noize & Erol Alkan
♥
♥
♥
Check Gonzales out on
Myspace
/
Facebook
/
iTunes
Check Erol Alkan out at
Phantasy Sound
Check Boys Noize out at
Boys Noize Records